Treasure of Watchdog Mountain: The Story of a Mountain in the Catskills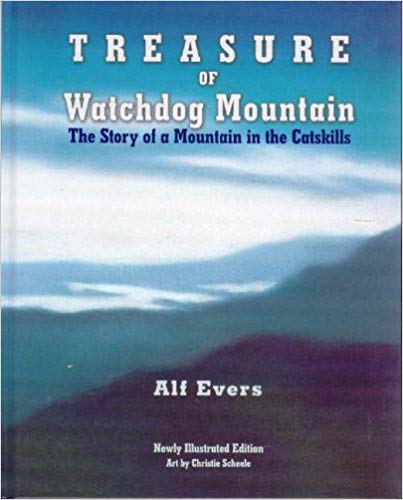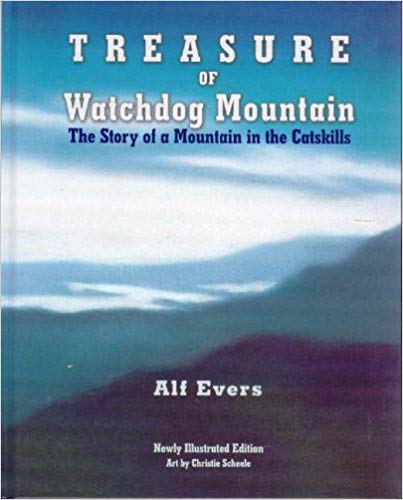 Treasure of Watchdog Mountain: The Story of a Mountain in the Catskills
This is the story of the struggles and survival of one mountain - and how it has been affected by those who live on and around it. Although it focuses on New York State's Hudson Valley, the tale is applicable to many parts of the country where mountains were seen as opportunities for exploitation, where wilderness gave way to settlements.
Written for children, it is also a book enjoyed by adults because of its poetic language and penetrating ideas. The fictionalized version of what happened to one mountain (fashioned after Overlook, the Catskill peak most often painted), it spans the time from its geological birth to today. It covers the first encounters between Indian and European, the beaver trade, the growth of such American industries as glassmaking, tanning, quarrying, deforestations, the emergence of the Hudson River "School," the attempts to clean up the mountain's streams, new challenges and what plants and animals now live there.
Throughout, the profile of a "watchdog" as part of the mountain is a visual statement -- as if the mountain itself offered nature and man protection from total devastation.
Hardcover.
Alf Evers authored over 50 children's books. After he wrote Treasure of Watchdog Mountain a Doubleday editor asked him to write an adult history which became his famous, The Catskills From Wilderness to Woodstock. His last book, Kingston City on the Hudson was published in 2005. Other books by the historian and folklorist included: Woodstock: A History of an American Town and In Catskill Country: Collected Essays on Mountain History, Life and Lore. Among his most beloved children's books are: The House the Pecks Built and The Deer Jackers. He resided in Woodstock, N.Y. and climbed mountains into his '90s.
All purchases support the Catskill Interpretive Center, a program of the Catskill Center nonprofit organization which has been working to protect the Catskills since 1969.